Adjustable Microwave Oven Rack
Views: 10006 Author: www.mooxon.com Publish Time: 2020-09-28 Origin: www.mooxon.com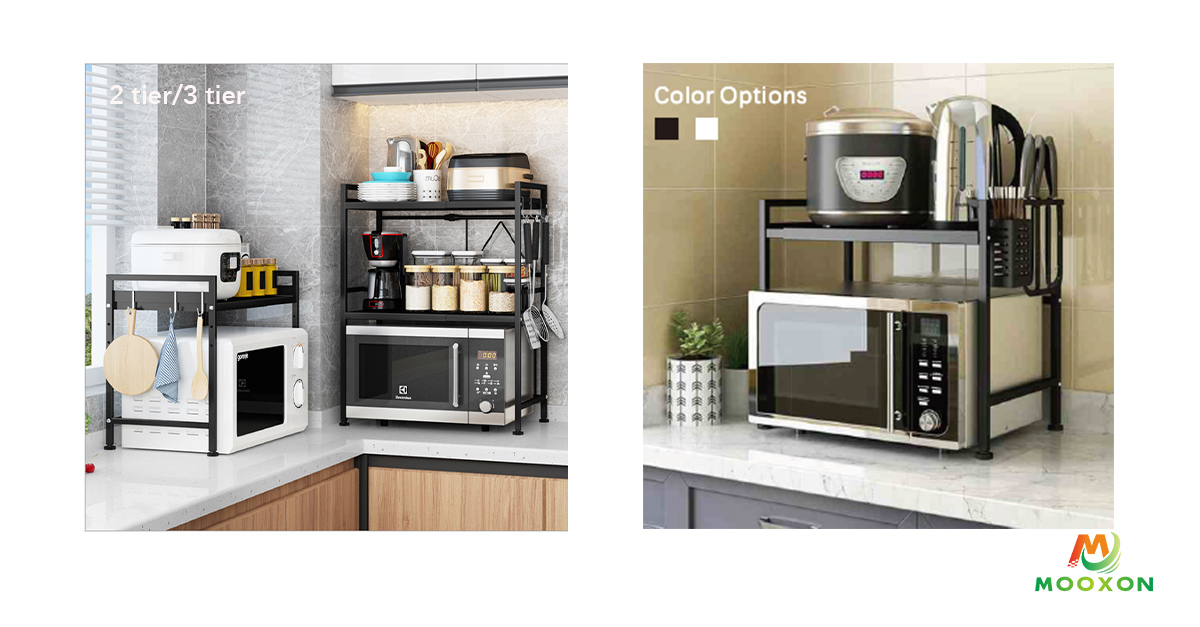 The newly designed retractable microwave oven rack is the best choice to save kitchen space, keep the countertop tidy, and provide you with better kitchen life.
This microwave oven rack can be extended left and right, adjusted up and down according to need until it adapts.
With a large storage capacity, it can be placed in a microwave or oven, as well as spice bottles, tableware, etc.
The adjustable bottom mat, suitable for kinds of the countertop, makes the rack sturdy and stable.
Its flexible design can bring more convenience to you.