Adjustable Kitchen Microwave Oven Stand
Views: 10016 Author: www.mooxon.com Publish Time: 2020-04-30 Origin: www.mooxon.com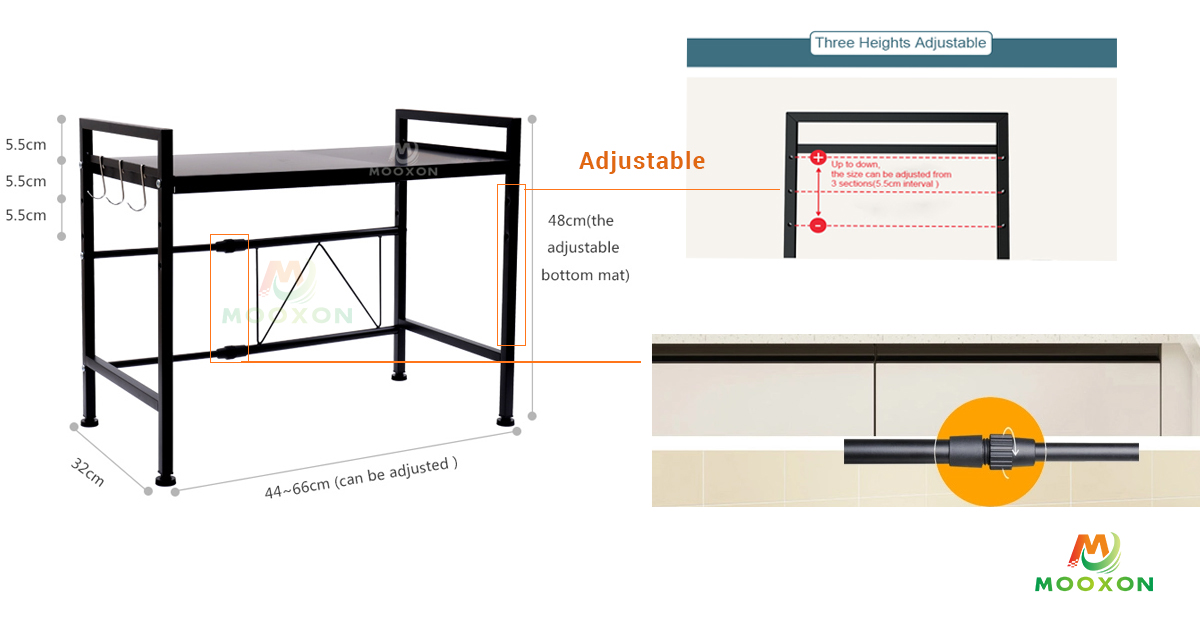 When the microwave oven is too large or the space on the kitchen counter is too small, you will feel that the kitchen has little space for activity. Then you want to put the microwave and other items in the same storage rack without occupying space.
Retractable microwave oven rack, can help you save the kitchen space, keep countertop tidy, offering better kitchen life for you. Don't worry if the product size is suitable for the microwave, the retractable design gives you an adjustment from left to right, up and down, The size can be adjusted as needed.
Microwave rack can place not only microwave or oven on but also some spice bottles. It can bear the weight of nearly 30kg with high durability.