What To Do If There Are Too Many Items In The Refrigerator?
Views: 10000 Author: Site Editor Publish Time: 2021-07-01 Origin: Site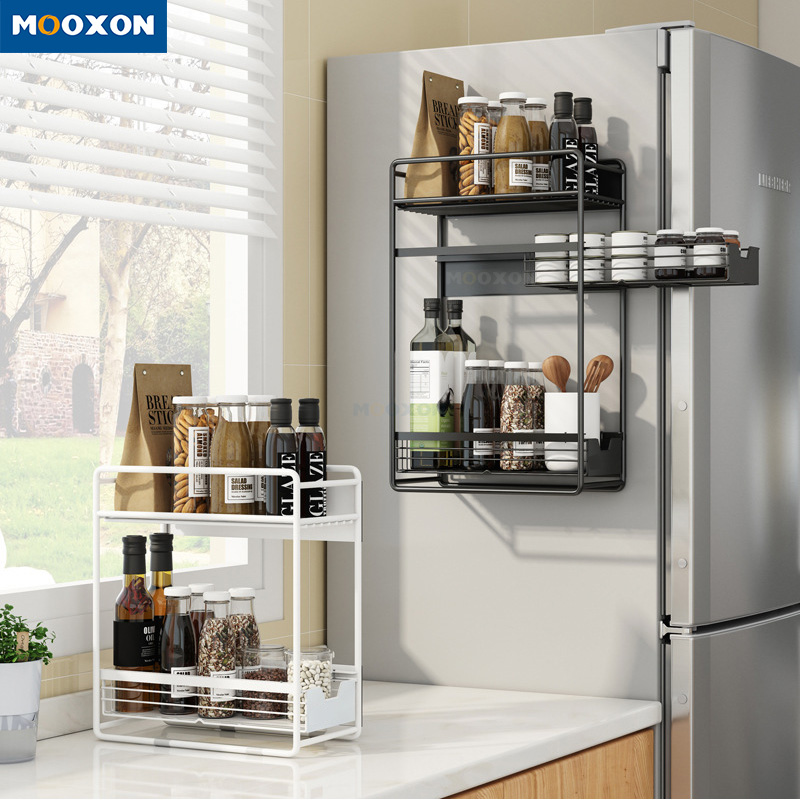 If you have a small kitchen without much space and a lot of items,
check out thisfridge magnetic rack:
This fridge magnetic rack high-grade matte spray on
its surface to prevent paint from falling off safe and healthy.
And can be directly applied to therefrigerating or sidewall
or any other metal surface for the strong magnet on the backside.
No drilling or screws required.
Foldable magnetic kitchen rack creates extra space.
It can store and organize various condiments,
seasoning bottles, sauce, can, food, etc.
Its multi-layer foldable feature saves your kitchen space.
Find all your kitchen supplies at a glance!