Utility Trolley Cart
Views: 10009 Author: www.mooxon.com Publish Time: 2021-01-08 Origin: www.mooxon.com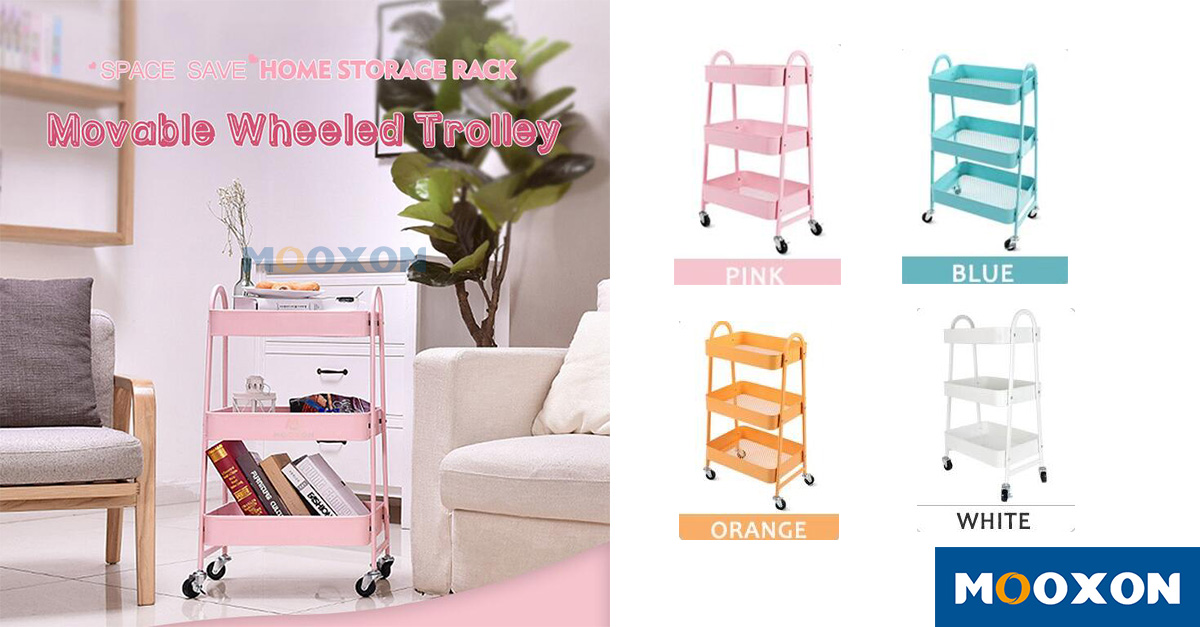 This Mooxon rolling cart is an expert for your household storage.
This Mooxon utility cart is made of high-quality carbon steel, well-constructed. With smooth powder coating on the surface, the cart is anti-scratch, anti-rust, durable for long-term reliability. You can roll it with little effort in any direction even in a narrow space easily.

Equipped with 4 Omni-directional casters wheels, 2 of them with metal locks that make the cart can be used both mobile and stationary

3 larger baskets with elevated edges ensure that your items remain secure when the cart is moving and you can put anything you as want. The mesh holes of the baskets ensure efficient airflow, stops liquid from build-up, and keep your object clean
This Mooxon trolley cart is constructed with high-quality steel. The thick steel frame makes it strong and stable enough for your long- term usage. With 2 handles, you don't have to worry that the cart will be out of control.