The Best Stainless Steel Multifunctional Vegetable Rack Fruit Basket In The Kitchen
Views: 10006 Author: Site Editor Publish Time: 2021-06-29 Origin: Site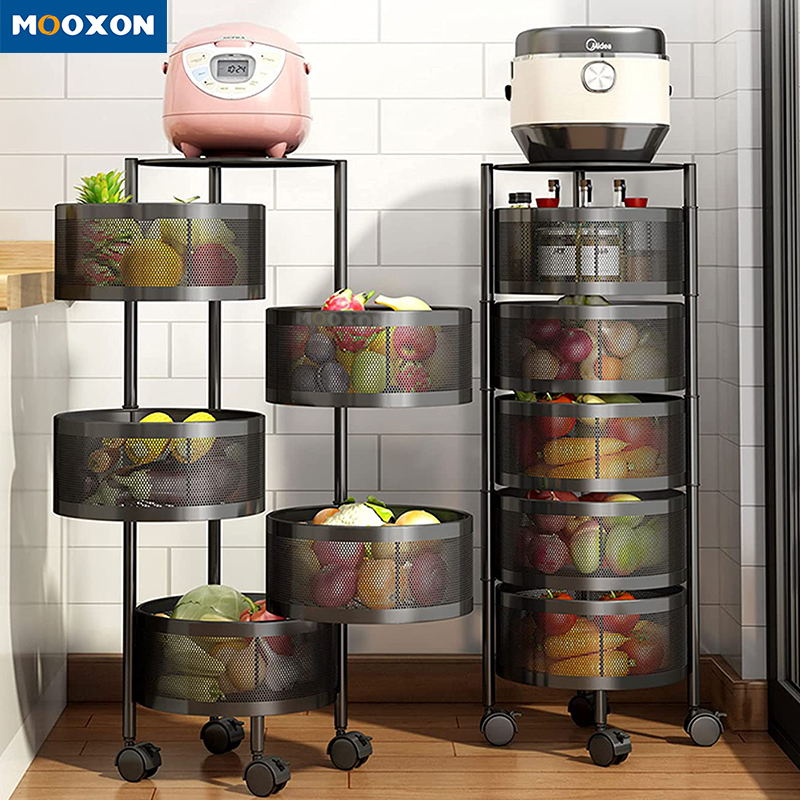 Mooxon fruit baskets are made of durable metal and will not rust like ordinary wire baskets.
Multi-layer structure design,
it is easier to carry more pounds of weight than ordinary metal mesh baskets,
and it is not easy to be damaged.
There are many styles of fruit and vegetable storage baskets,
2 tiers portable fruit baskets, 2/3 tiers floor-to-ceiling hollow baskets,
multi-layer floor-to-ceiling storage baskets with universal wheels
and multi-functional rotatable vegetable and fruit storage racks.
These fruit baskets are installed in the kitchen, laundry room, bathroom,
living room, garage, storage room or any other place.
Save space in counters and cabinets, while increasing the functional use of the kitchen.
They can be stored and organized: food, agricultural products, fruits, vegetables,
bread, spices, wine, coffee, mail, books, magazines, newspapers, accessories, towels,
linens, shoes, clothes, crafts, toys, utensils, Car supplies, camping equipment,
sports equipment...the list goes on!