The Best Kitchen Storage Organizer Dish Bowl Drying Rack
Views: 10003 Author: Site Editor Publish Time: 2021-07-12 Origin: Site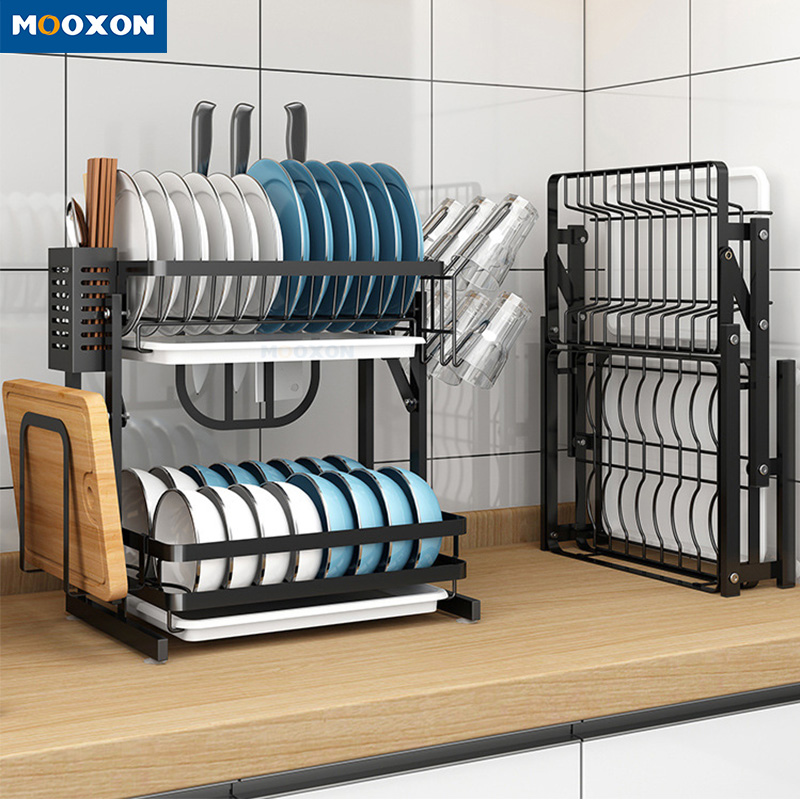 The 2 tiers dish bowl rack includes:
dish rack, bowl rack, chopping board rack,
detachable drain plate, chopstick holder and hook.
All parts can be disassembled and cleaned,
and can be washed in a dishwasher,
so you can clean and disinfect them occasionally.
It is designed to save space in cooking and cleaning areas.
The tableware rack is made of high-quality steel and high-temperature baking varnish.
There is no problem with food contact utensils.
It also prevents the cutlery rack from rusting and ensures its durability.
The non-slip foot cover at the bottom is designed to be stable and not easy to shake,
and there are wooden handles to prevent slipping.
It is durable and rough, suitable for long-term use.
There is no need to worry about clutter on the counter.
And it is super easy to assemble.
You will get detailed installation instructions for this large tableware drying rack.
Include all required parts, tools and instructions.
The drain tableware rack is detachable and easy to clean.
We provide lifetime warranty and friendly customer service.
If you have any questions, please feel free to contact us.