How to Make Kitchen Space MAXIMUM
Views: 10024 Author: Hazel - MOOXON Publish Time: 2019-12-21 Origin: Hazel - MOOXON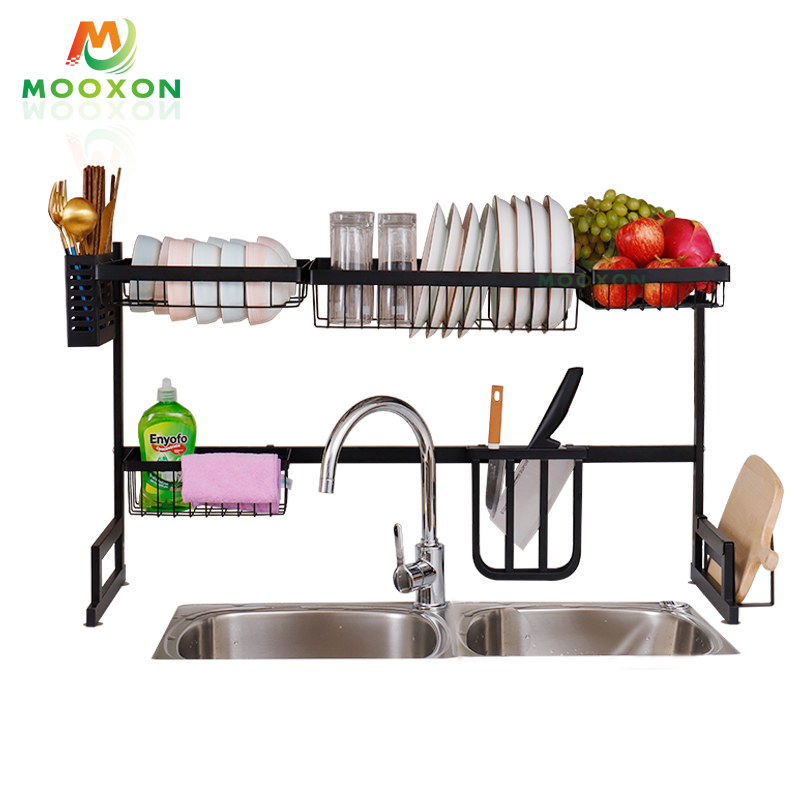 The kitchen dish rack with unique practical design makes a huge space and time saver!
You can easily stack washed dishes and utensils in separated compartments, and easy to reach to your sponge and dish soap, making dish-washing a bliss. Dishes and utensils can be left on a rack until completely dry before putting back to the cabinets.
This sophisticated dish rack makes Washing, Drying, and Organizing, all at the same spot.
Increase kitchen clean and storage work effeciency, No Messy Kitchen any longer!
How to make your kitchen space maximum? Apply MOOXON Over The Sink Dish Drying Rack!