Punch-Free Kitchen Dish Squat Pot Cover Holder Storage Cabinet Rack
Views: 10009 Author: Site Editor Publish Time: 2021-06-11 Origin: Site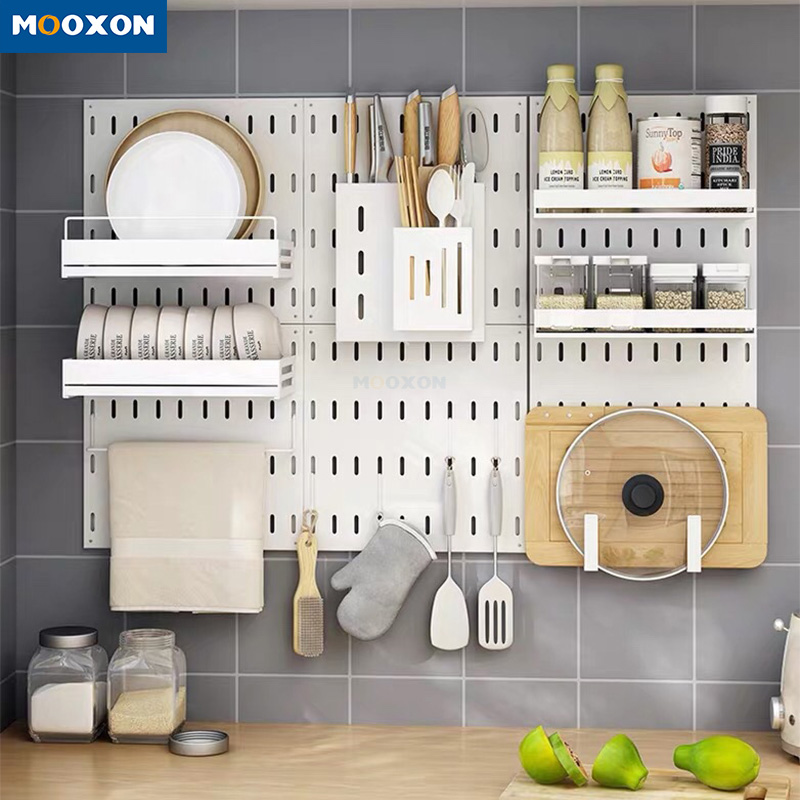 The wall-mounted storage rack can have a variety of accessories and can be freely combined.
It can expand the space of the kitchen without wasting corner space.
The wall-mounted rack is small in size and easy to clean.
It is also neat and comfortable to use.
The storage rack is made of high-quality 201 stainless steel,
with a stable structure, not easy to tilt and deform,
high-temperature baking paint, rust-proof, wear-resistant, and dirt-resistant.
Installation is also very convenient.
No punching installation method, wall-mounted installation,
saving space, easy installation and use without any tools.