Multipurpose Standing Stainless Steel Kitchen Plate Drying Rack With Cutlery Holder
Views: 10002 Author: Site Editor Publish Time: 2021-07-26 Origin: Site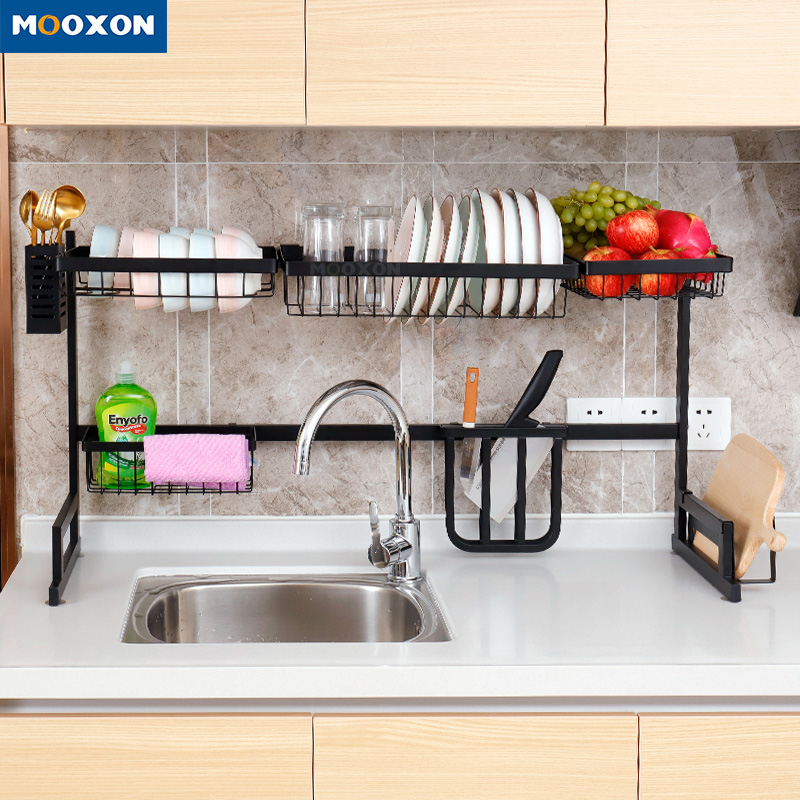 The kitchen storage rack is done with one rack,
and there is no need to worry about the mess in the kitchen again!
Stainless steel is the preferred material, free of drilling and easy installation.
The Kitchen organizer of suction cup is more stable and does not tip over,
and the load-bearing capacity is stronger and more weight-bearing.
Kitchen drying Holder and knife holder,
large and small knives can be placed, bowl holder, cassette bowl holder.
Multi-function rack not only a good helper for storage,
but also a multi-purpose sink rack with multi-function card slots.