Multifunctional 2/3/4/5 Layer Kitchen Storage Carts Stationery Cosmetics Organizer Hand Cart
Views: 10005 Author: Site Editor Publish Time: 2021-06-16 Origin: Site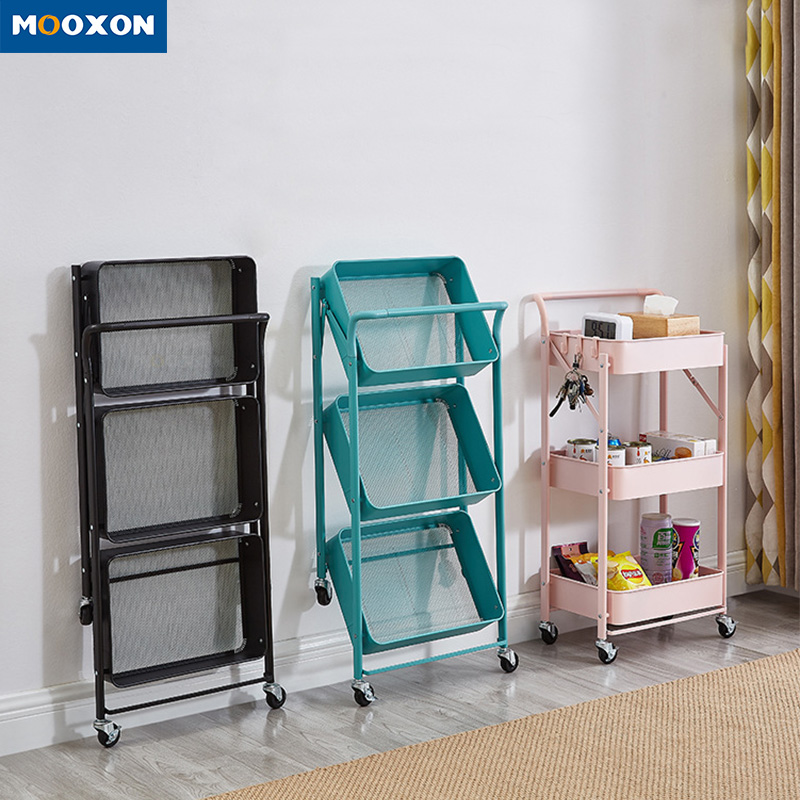 do you know? Mooxon has more than twenty styles of storage carts.
Such as ordinary trolleys, folding storage trolleys, rotatable trolleys, etc.
This shows carts with different functions and their simple effects.
These storage carts can be placed in more different spaces such as the kitchen,
bedroom, living room and bathroom.
Thesehand carts can also be equipped with other tools!
If you have too many small things at home,
these hanging cups and storage baskets can also increase storage space for you,
which is really amazing!

In terms of storage and organization,
our mission is to provide everyone with a variety of convenient and practical products.
If you need a stroller, you can click on the website to contact and buy!