Multifunction Kitchen Over Sink Dish Rack
Views: 10023 Author: Site Editor Publish Time: 2021-05-26 Origin: Site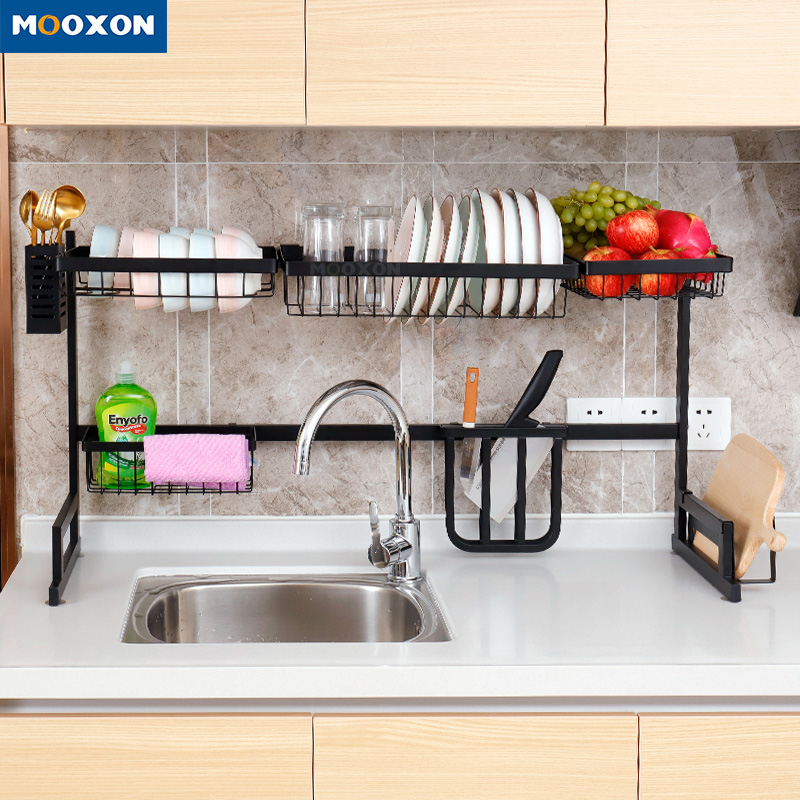 Dish drying rack, is an all-in-one versatile organizer,
with dish rack,bowl rack, fruit basket, utensil rack,
chopping board holder, knife block, cup holder, detergent basket, tissue Holder.
Maximize the utility of your kitchen countertop space,
making your kitchen more clean and tidy.
The biggest feature of this product is excellent space-saving.
It can be adjustable up and down, left and right,
length adjustment according to different environments.
Save your time by making it easier to access utensils and supplies.
This multifunctional sink rack also has a fixer to
make the whole rack more stable and reliable.
Therefore, the storage rack is full of kitchen tools,
which is also very safe.