Microwave Oven Shelf
Views: 10012 Author: Site Editor Publish Time: 2021-03-30 Origin: Site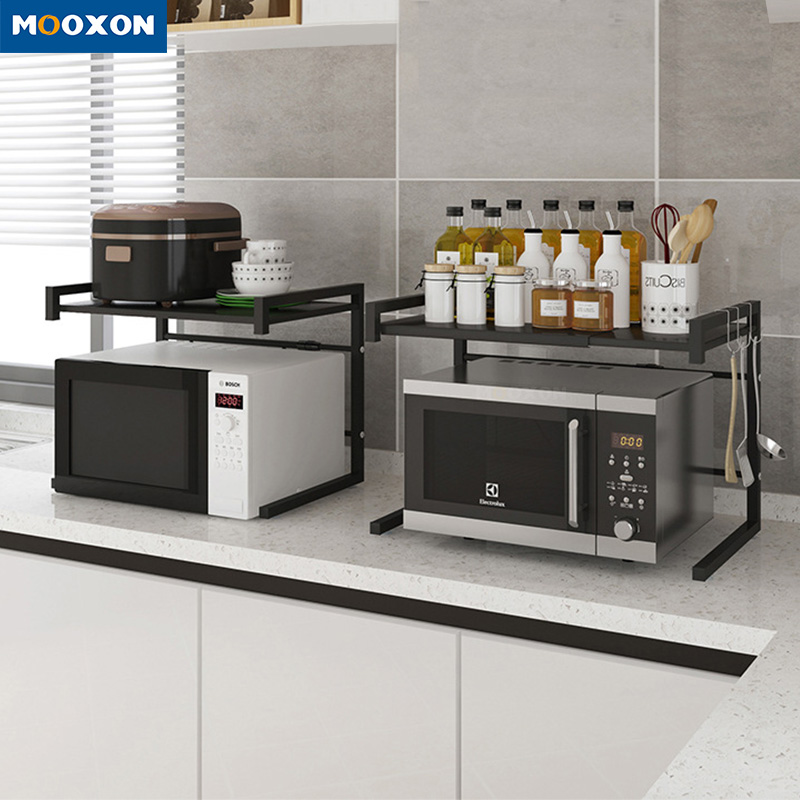 This microwave oven rack is a thick and heavy duty shelf with multi-function and heavy load bearing.
The retractable design makes it easy to be adjusted to fit for different sizes of microwave ovens.
The 2-tier design provides you with more storage space.With the help of the shelf,
you can organize and tidy up your kitchen more effectively.
Sometimes it's a spice rack and put the spice bottle there,
and sometimes it's anther oven rack and put other ovens there.
It can fit any size microwave oven, and fit any size for your kitchen place.