Foldable Kitchen Multifunctional Standing Spice Rack
Views: 10000 Author: Site Editor Publish Time: 2021-06-29 Origin: Site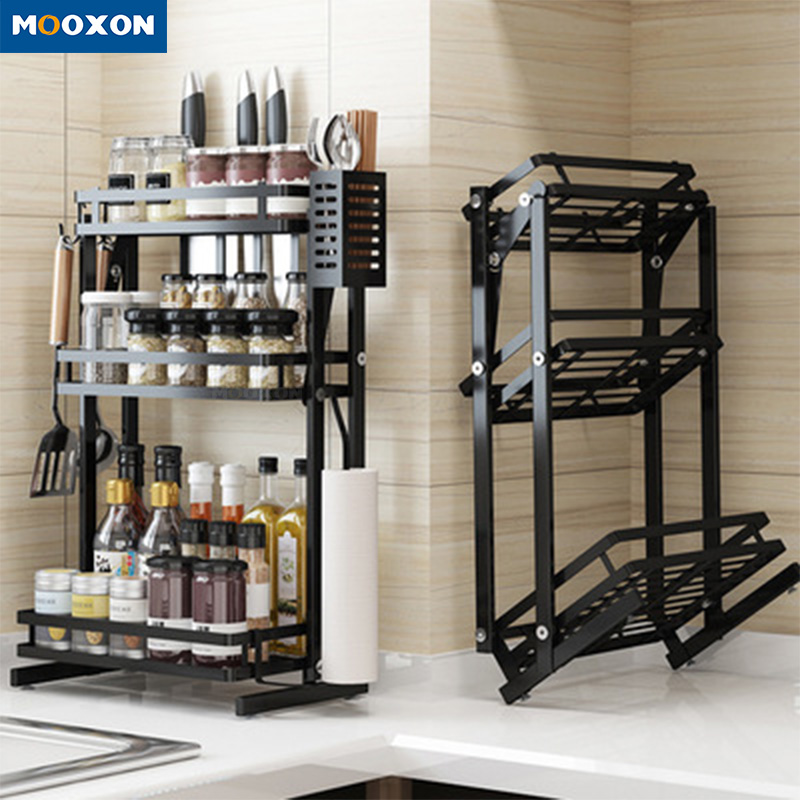 Beauty means you need to make your kitchen clean and bright.
The deep meaning of cleanliness is to be able to learn to hide.
The height between the baskets of this kind of spice rack is different,
and items can be placed according to different sizes.
There are many different functions.
There are rotatable spice racks,
foldable storage racks and multi-layer spice racks and so on.
And can accommodate larger spice bottles and jars,
providing chefs and chefs with a space-saving and easy-to-use solution.
It can be moved and positioned almost anywhere,
including kitchen countertops, cabinets, storage rooms,
and even other rooms in the house.
It is multi-functional and multi-purpose.
The spice rack is an excellent solution for storage
and organization in the kitchen or at home.