Easy Installation Dish Bowl Rack with Drain Plate
Views: 10058 Author: www.mooxon.com Publish Time: 2021-01-09 Origin: www.mooxon.com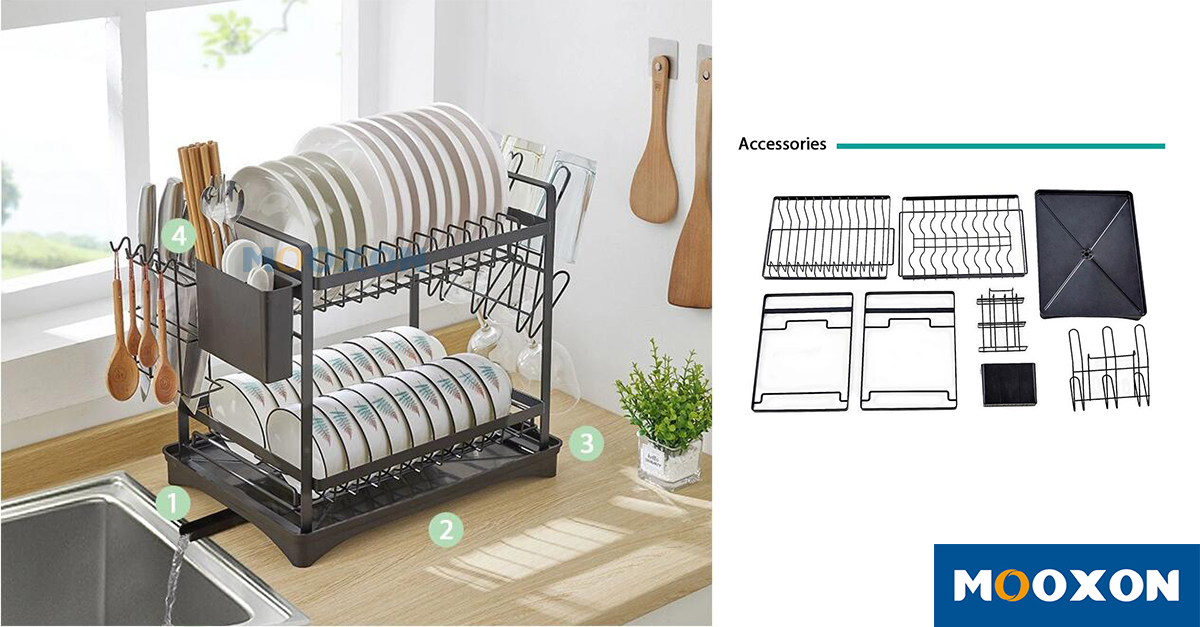 The snap-on Mooxon dish rack for tool-free installation is a good helper for your kitchen.
The all-in-one Mooxon kitchen dish drying rack will keep all the cooking utensils and cups tidy, dry clean easily. The dish drainers for the kitchen counter can store various sizes of utensils, including the dish rack, bowl rack, knife holder, cutlery holder & chopsticks cage.
Our kitchen shelf storage rack provides more space and is grate convenient to use. The snap structure is easy to disassemble and facilitate daily cleaning.