Storage Cart in Everywhere
Views: 10020 Author: www.mooxon.com Publish Time: 2020-11-13 Origin: www.mooxon.com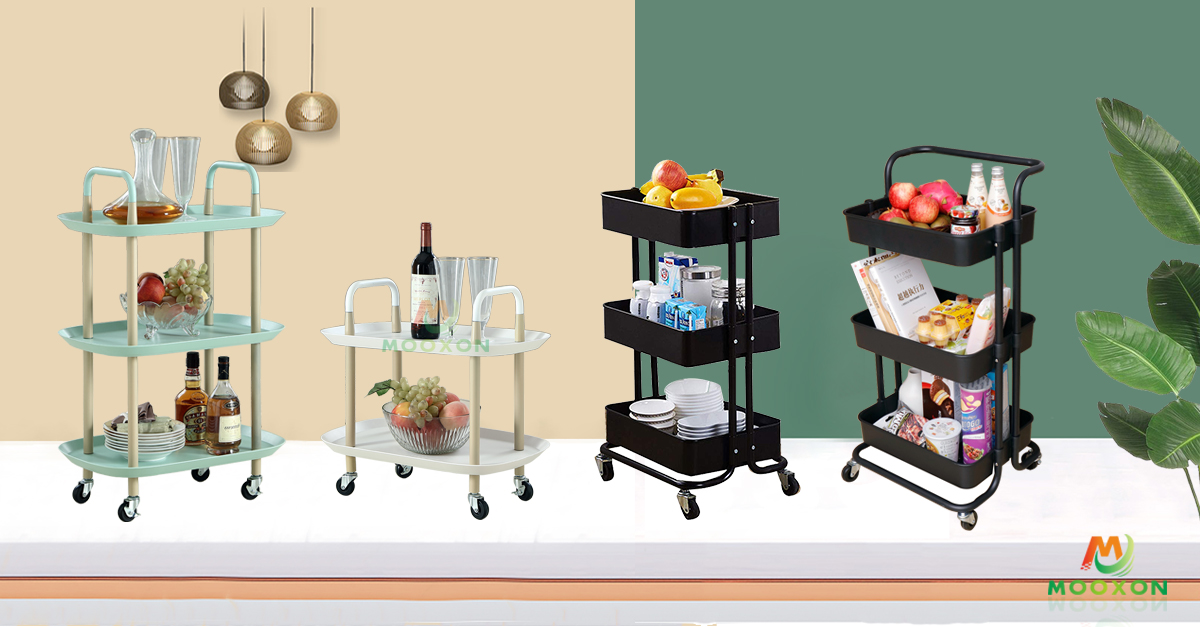 Hey! Everyone!
Look here, you will find the storage cart you need in our store!
3-Tier Trolley Service Cart is specially designed for storage and transport. can be used as a tools cart, makeup cart, book cart, organization rack in your office, bedroom, kitchen, bathroom, laundry room, pantry, studio, classroom, and craft areas. It can add extra storage to any room.
So the storage cart can be used in each place of your home. That's good kitchen furniture, buy it then know it.