Removable Stainless Steel Dish Rack
Views: 10017 Author: www.mooxon.com Publish Time: 2020-04-24 Origin: www.mooxon.com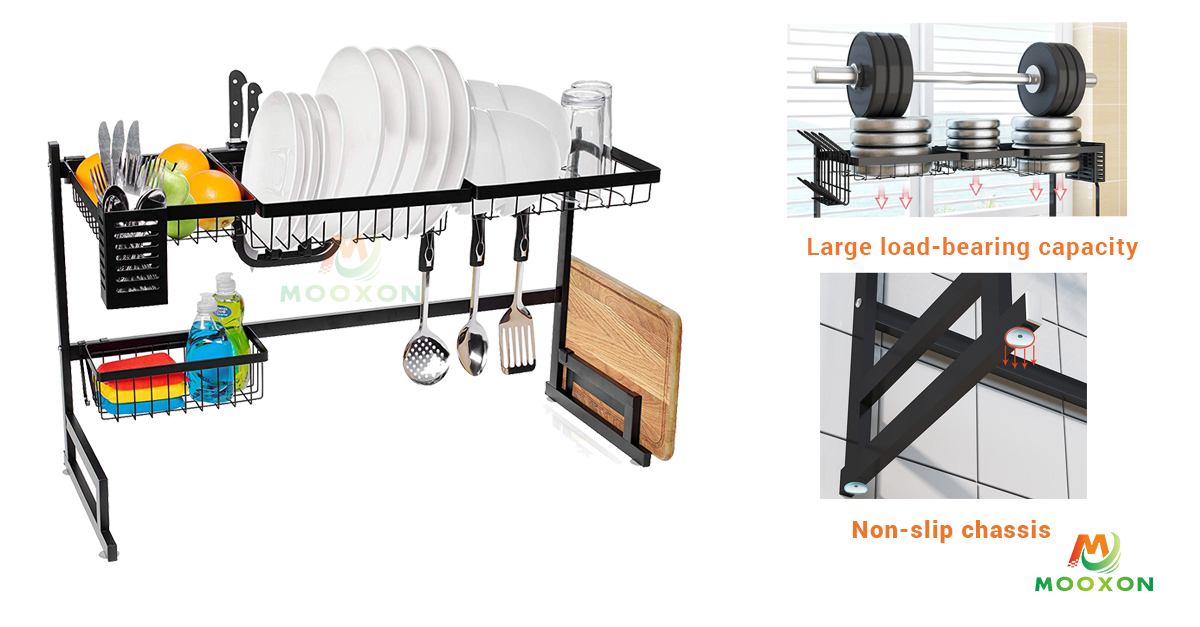 Do you often worry about not finding the kitchenware you want? So, this kitchen storage shelf is suitable for you, it can help you have a neat and clean kitchen countertop.

It's a multi-purpose drain rack, has dish racks, bowl racks, fruit baskets, detergent basket, chopping board racks, knife racks, and chopstick holders. You can put things on the corresponding shelves and find kitchen utensils easier.
Made of high-quality stainless steel. The surface is painted, scratch-resistant, large load-bearing capacity, and the bottom has a non-slip function, dish drying rack which is safe to use and saves kitchen space.