Multifunctional Clothes Drying Rack
Views: 10008 Author: www.mooxon.com Publish Time: 2020-06-05 Origin: www.mooxon.com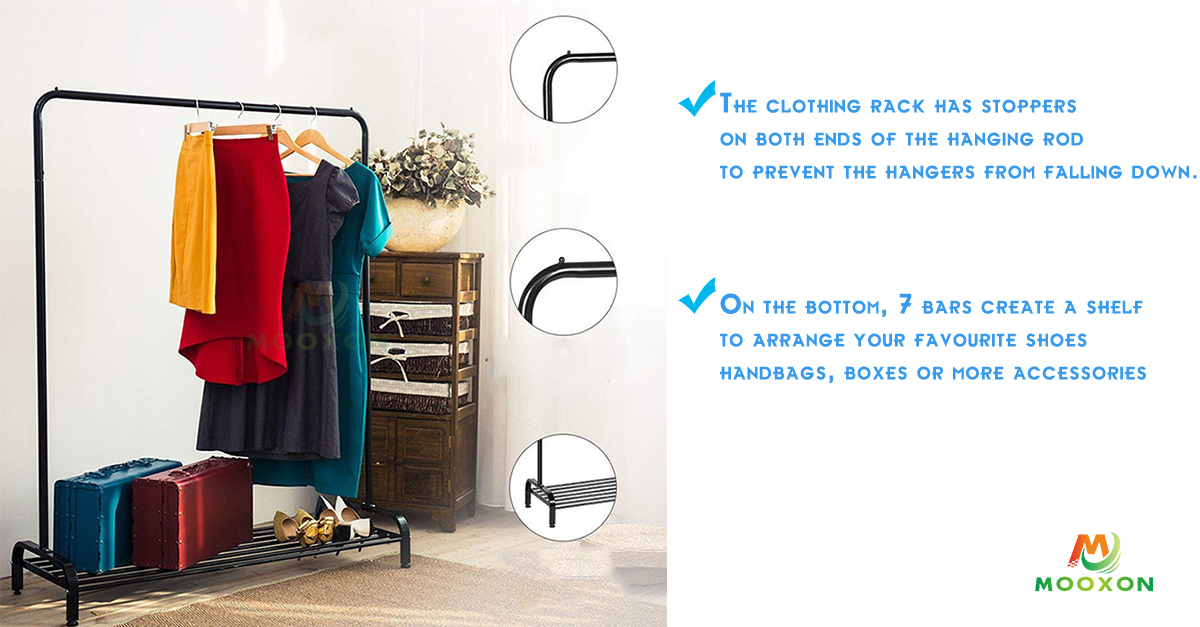 If you are looking for an open closet rack to organize your everyday outfits, this new single-rod clothing rack is perfect for you.
We focus on every single detail to optimize your home experience. This static garment rack has stoppers on both ends of the hanging rod to prevent the hangers from falling down. On the bottom, 7 bars create a shelf to arrange your favorite shoes, handbags, boxes, or more accessories.
The 4-leveling feet can be individually adjusted to add more stability to the rack on uneven floors. I think you will like this clothes storage rack.