Multi-purpose Kitchen Spice Rack.
Views: 10008 Author: www.mooxon.com Publish Time: 2020-05-22 Origin: www.mooxon.com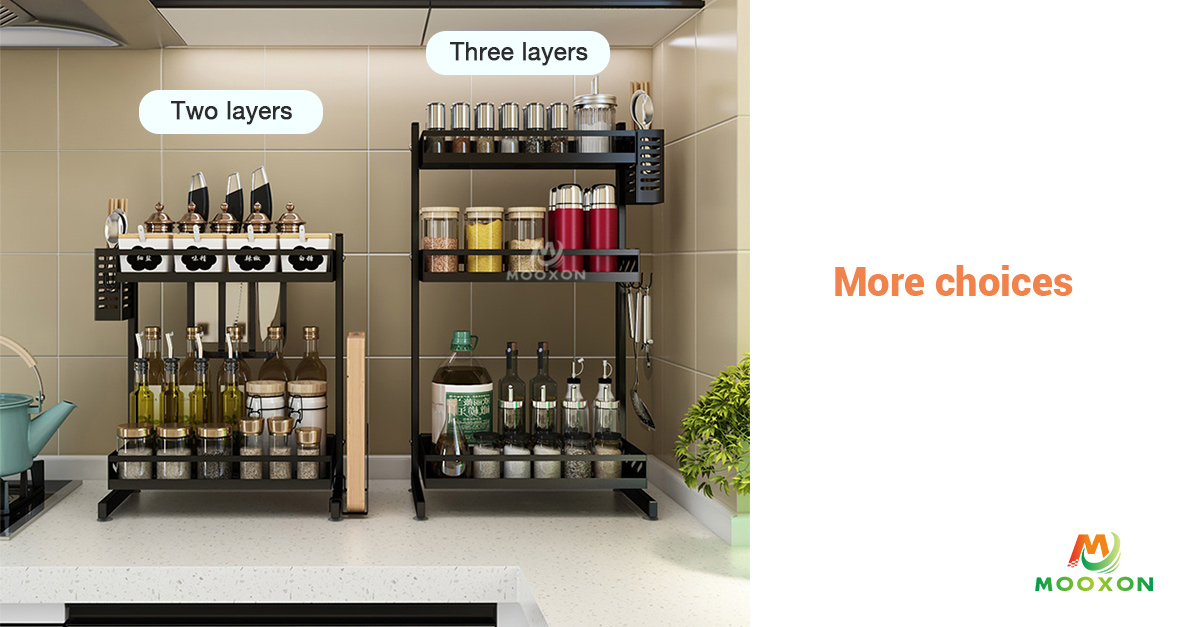 Are you tired of a messy kitchen countertop organizer? This 3 tier spice rack is greatly freed up your countertop space.
Multi-purpose for drying and storage
This storage rack helps you multiply vertical kitchen countertop space and corner space. Organize your favorite seasonings and condiments next to the stove or use it as an air- drying rack for coffee mugs, utensils, and bowls. Keep your knife collection in tip-top shape using the knife holder slots for easy storage. Quickly grab your chopping block and serve fresh fruits to slice. Other features like hanging hooks and utensil compartments ensure cooking tools, dish towels, forks, knives, spoons, and chopsticks are always within reach.