Magnetic Fridge Rack-Fits The Spice Inside
Views: 10008 Author: www.mooxon.com Publish Time: 2020-09-08 Origin: www.mooxon.com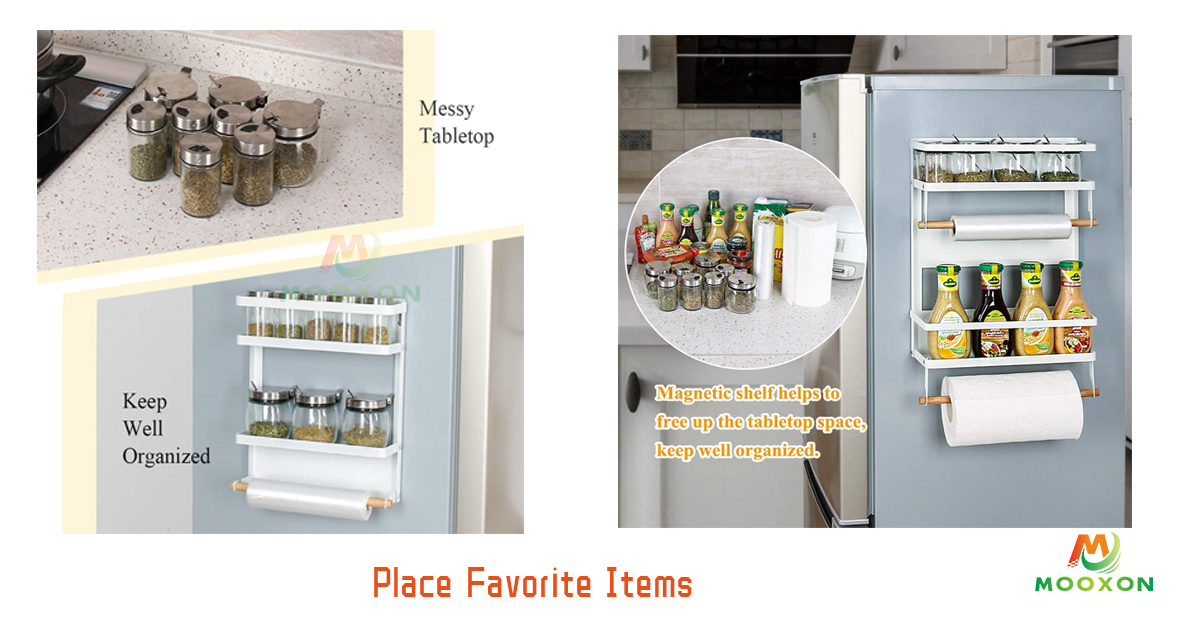 The magnetic on the shelf is surprisingly strong. It's not only installed on the side of the fridge but also installed on the side of the washing machine. It is able to support the weight of the laundry detergent and doesn't slide down due to the weight. The design is versatile and it can hang towels on the rod.
It can put spice and towel on the rack, strongly magnetic power, the capacity is more than 5KG.
It's a strong helper fit for kitchen storage. The best storage rack to be a space saver.