Kitchen Wall Mount Fridge Side Storage Holder
Views: 10015 Author: www.mooxon.com Publish Time: 2020-04-30 Origin: www.mooxon.com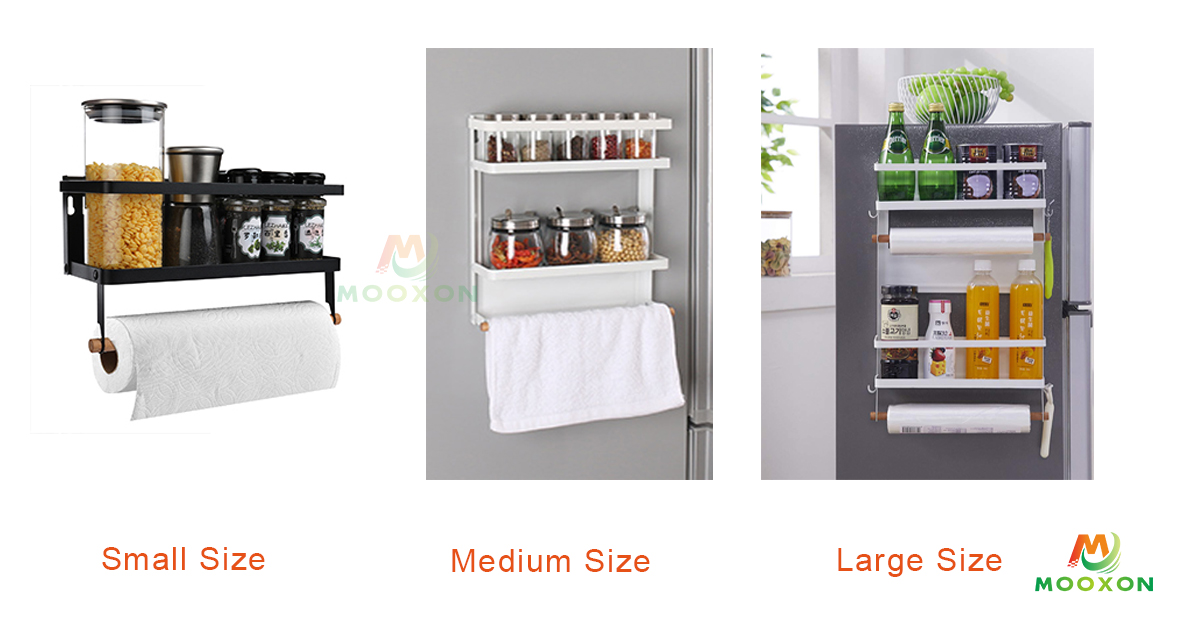 Do you find that you buy a small refrigerator in your home but can't fit it too much something? If you buy a large fridge again, it will waste money.
Therefore, I suggest you use a magnetic refrigerator rack. what is that? It can be magnetically fixed on the side of the refrigerator or any other metal surface. The fridge rack folded into a small volume, easier to store or carry. No longer worry about the kitchen storage space small.
We provide a variety of refrigerator racks for your choice, such as small, medium,and large. It can maximize the space and organize the kitchen, you can place some cups, jars, spices, plastic wrap, etc.