Kitchen Multifunction Over The Sink Dish Rack
Views: 10007 Author: www.mooxon.com Publish Time: 2020-05-15 Origin: www.mooxon.com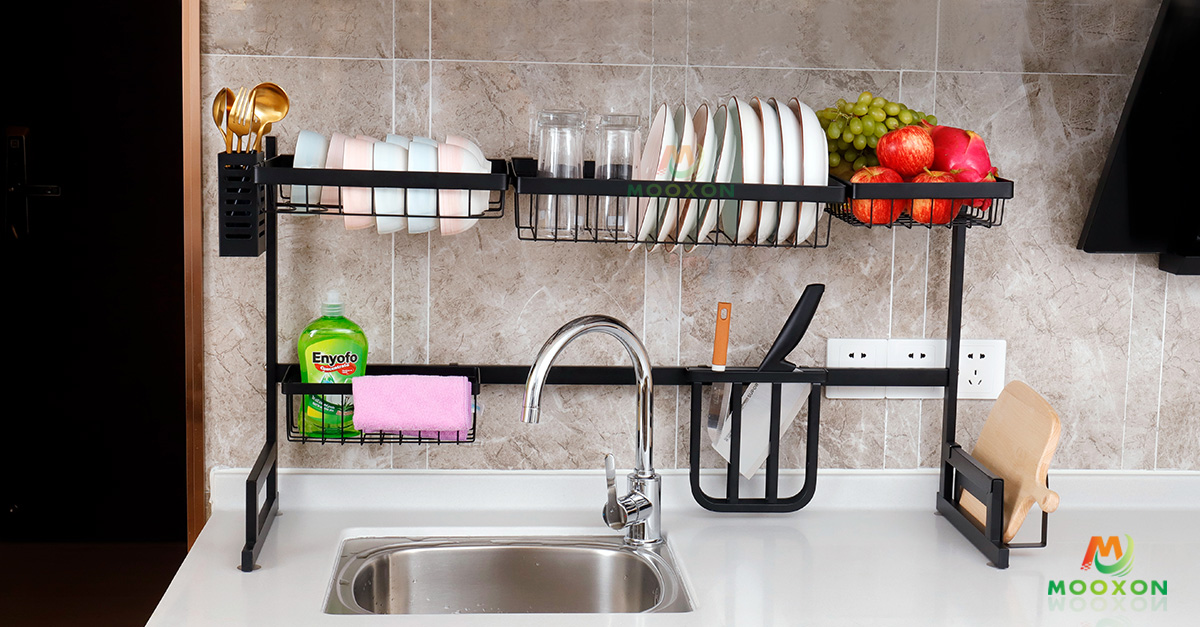 Do you worry that the kitchen counter is always messy? Are you bothered by the dripping water from the dishes that make the kitchen counter wet? Have you ever bought a heavy, small, easy to rust, not easy to use drain rack?
Don't worry! This new design of the kitchen over the sink dish drying rack will help you rid of these troubles! It organizes the kitchen utensils such as bowls, dishes, knives and forks. Make kitchen not messy, and save kitchen space.
It's a multi-function dish rack. Easier access to utensils and storage supplies, your cleansing and draining work after every cooking will be easier and more effective, let you fall in love with a clean and tidy kitchen!