How Versatile is the Stackable Basket
Views: 10015 Author: www.mooxon.com Publish Time: 2020-05-29 Origin: www.mooxon.com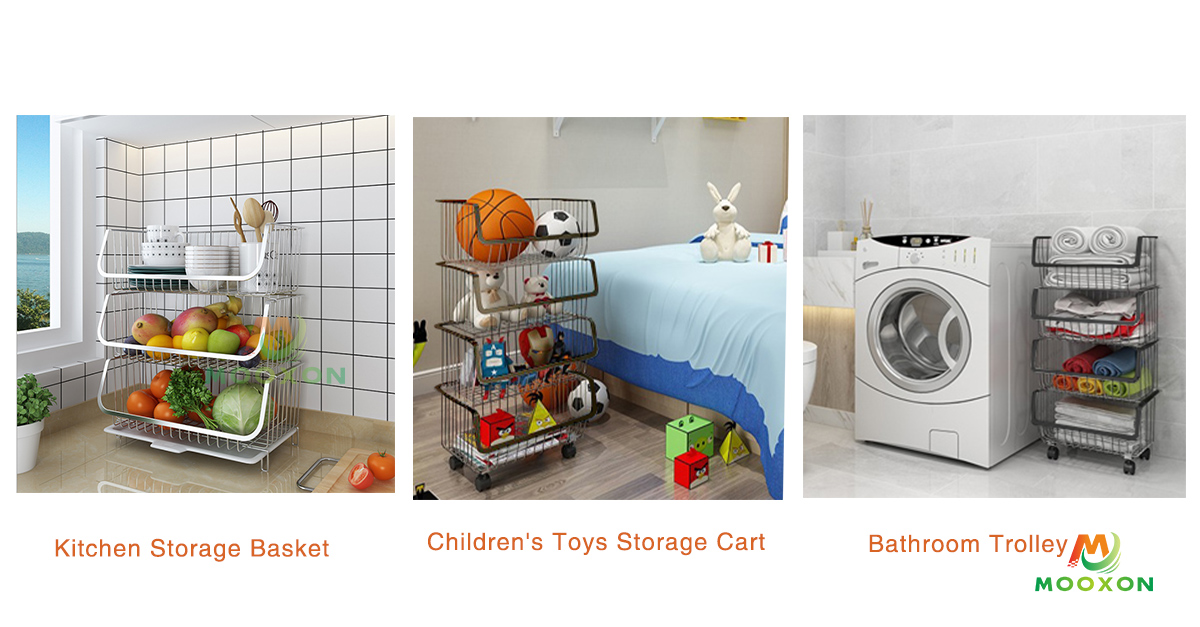 The metal stackable basket with wheels is an ideal solution for storing a variety of household items. With flexibly stacking design, each wire basket can be used individually or stacked on another layer for easy storage.

It's suitable for various storage and finishing needs, such as vegetables and fruit storage in the kitchen, snacks or other small items in the living room, clothes storage in the laundry. What's more, it can accommodate toys, crafts, and school supplies in children's rooms.
It also features the floor rolling type and countertop standing type, can be used flexibly as your need.