3 Tier Rolling Utility Rack Multi-purpose Trolley Cart Kitchen Shelf Storage Organizer Craft Cart
Views: 10007 Author: Site Editor Publish Time: 2021-08-20 Origin: Site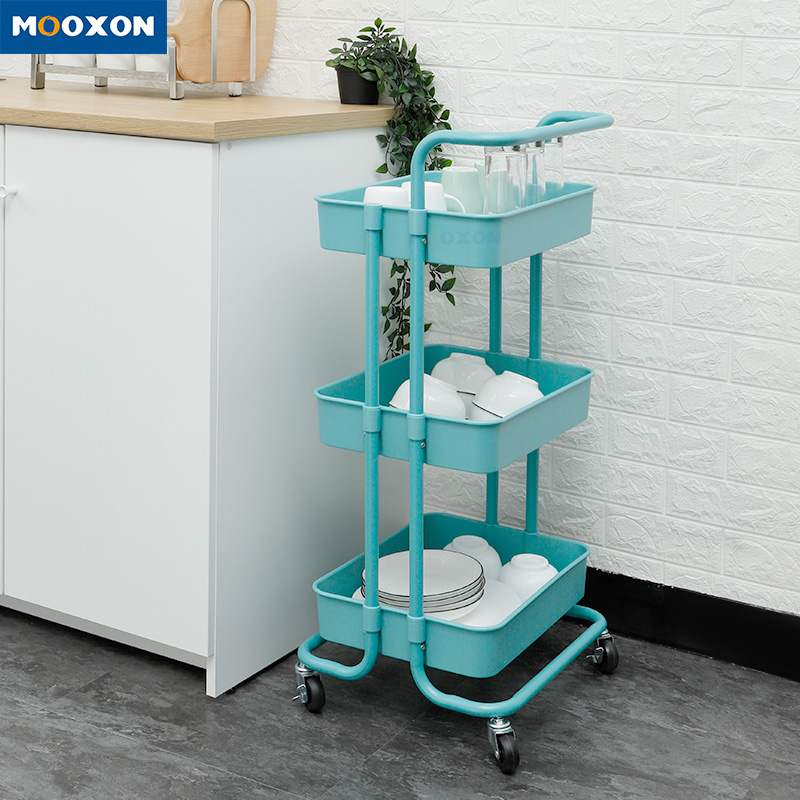 Spice rack trolley storage cart allows you to free up cabinet space,
making it ideal for s mall kitchens and pantries.
Kitchen cart give must-have seasonings
(parsley flakes, Italian seasoning, and garlic powder, to name a few)
a dedicated place in your kitchen.
It will help you easily find what you need whenever you are in the kitchen.
High quality stainless steel inner, environmental piano paint outer.
Stainless steel material no rusting, long lasting durability.
The trolley storage organizer is assembly finished in minutes
and is easily for daily cleaning.
A good multifunctional kitchen shelves to save tons of space and time by making
it easier to access utensils and supplies, making your kitchen more clean and tidy.