DIY Expandable Black Metal Pan Rack Kitchen Pot Lid Pan Storage Use Shelf
Views: 10003 Author: Site Editor Publish Time: 2021-08-03 Origin: Site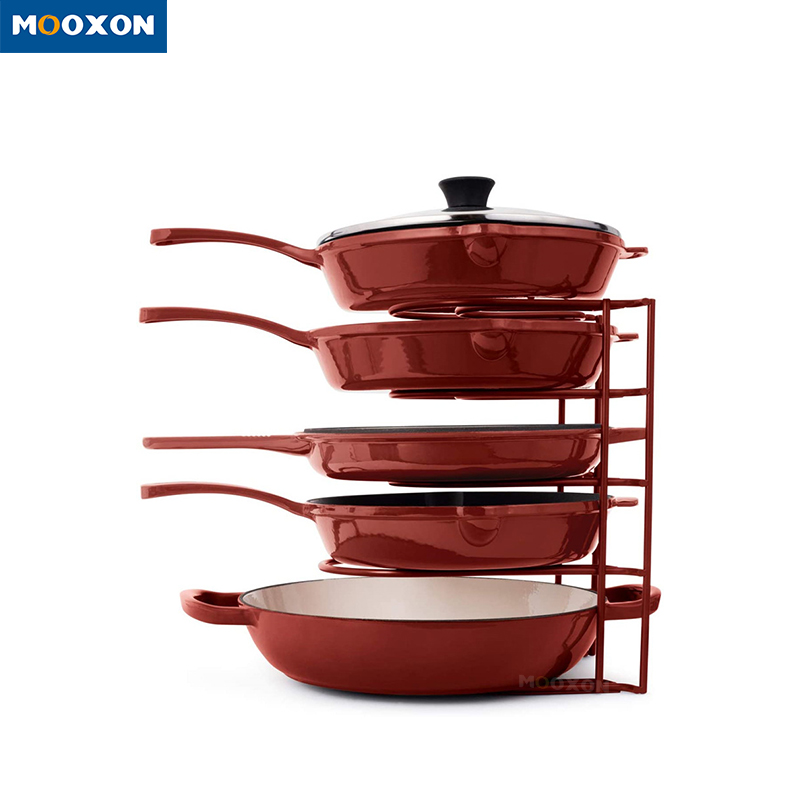 This kitchen pan rack has 3 DIY methods.
8-10 tiers at both sides or 4 tiers at one side all is fits your demanding.
The metal storage organizer can place the pot rack in the way as your like.
Lay it down or make it standing.
This length and position adjustable pot holders store up to 10 frying pans,
sauce pans, griddles or pots of various sizes.
It's a perfect solution for storing all the pots and pans,
saving you lots of space in the kitchen or in cabinet and countertop.
Create a clean and tidy kitchen for you.
How big the pot is,you will DIY the adjustable pan rack as your favor and demanding size.