3Tier Over Sink Dish Drying Rack Stainless Steel Drainer Shelf for Kitchen Storage Counter Organizer
Views: 10025 Author: Site Editor Publish Time: 2021-09-22 Origin: Site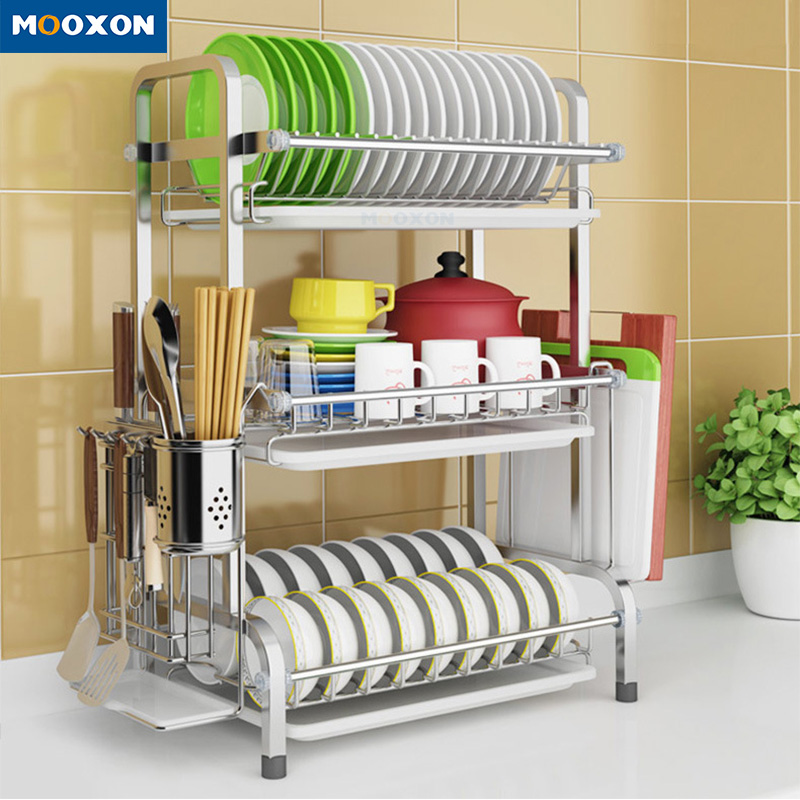 This over the sink dish drying rack is 2/3 tier extra-large capacity design,
which can store almost all your tableware,
over sink design will truly free up your counter space,
especially for small kitchens!
The Dish drainer is including storage basket, plate basket, bowl basket,
plate basket, knife, and cutlery holder, chopping board stand, tool rack, utility hooks, strong sucker.
All in one design put all the tableware in front of you without bending
or stepping to find a place to put them!